Send your photo(s) along with a caption to lynnwood78@gmail.com.
The photos below appear in shuffled order. Click to zoom.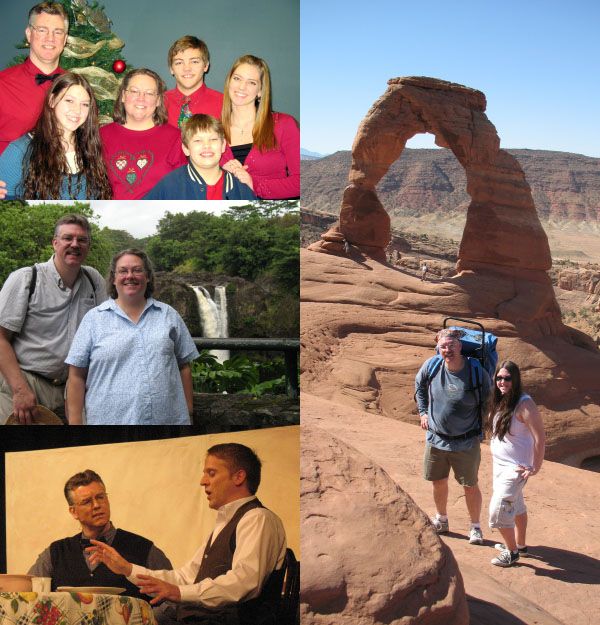 Jeff Hutchinson with his wife Debbie (Pulling - class of `77) and kids Abby (15),
Paul (18), Kevin (9), and Casey (21) - Christmas 2007, Jeff and Debbie celebrating
their 25th Anniversary with a Cruise through Hawaii in Sept 2007, Jeff in the role of
Pa Bailey (left) at Christmas Theatre at Northlake Christian Church 2007,
and Jeff and daughter Abby hiking in Utah's Arches National Park, June 2007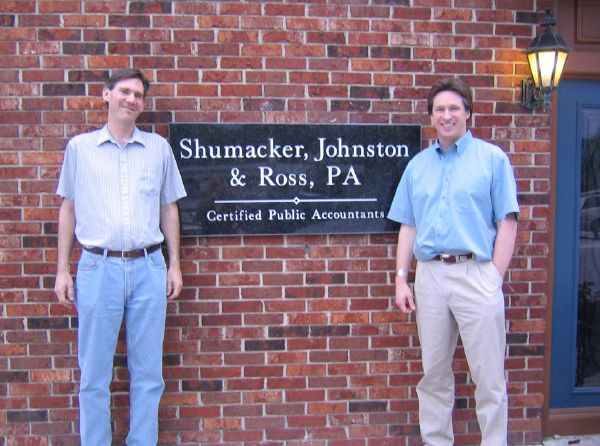 Mark Bowron and Chet Ross at Chet's CPA office in Leesburg, Florida April 2007

Andy Petersen with his wife Shellie daughter Kendall and son Mark at the
Garden of the Gods near Colorado Springs, with Shellie in Hawaii, Mark and Kendall
playing in the water, and Andy at the Mount Everest base camp in Nepal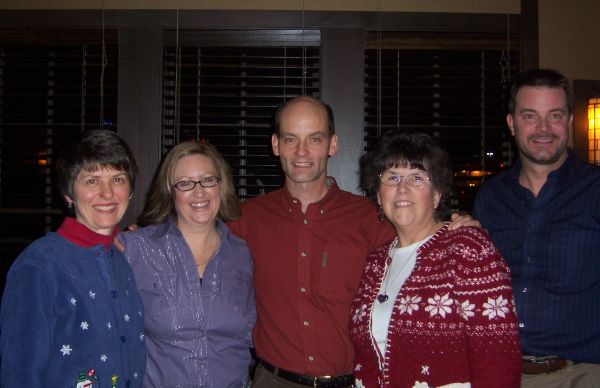 Jody McGrath (Davidson), Melody Kruse (Hansen), Craig Thomas,
Brigitte Kelley (Barrett), Bret Carlstad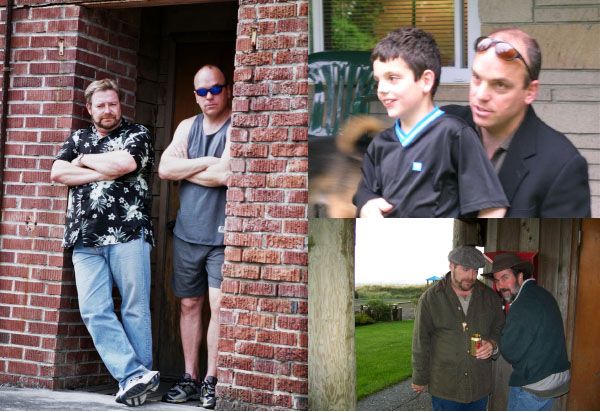 Mike Halsey and Dan Woolett at the old Manor Hardware in Lynnwood,
Dan with son Michael, and Mike Halsey and Jeff Aspnes at Pacific Beach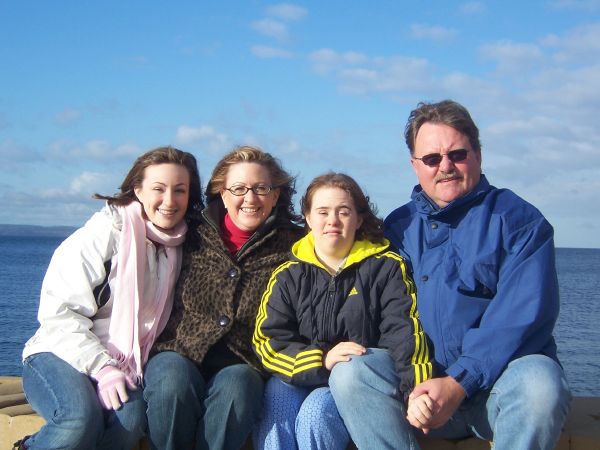 Here's my family visiting Edmonds Beach, Dec 2007;
Jessie (19), Melody Hansen Kruse, Sammie (16), and Ed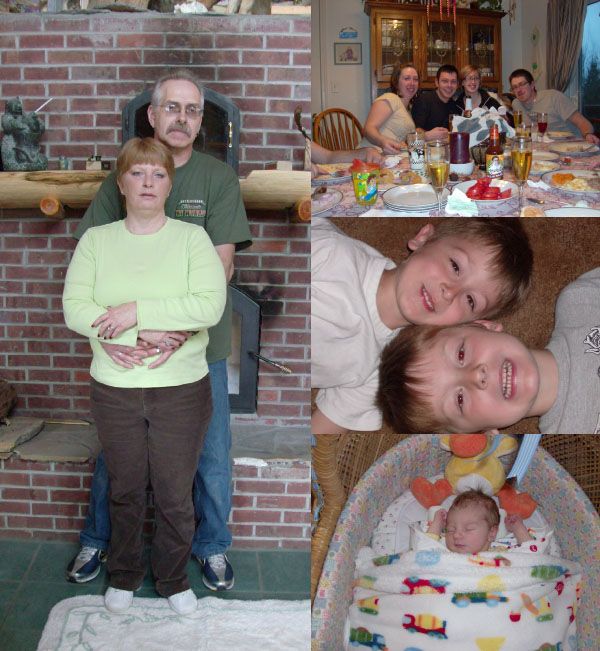 Kristi Thomas (Busch) with her husband, their four children Tiffany, Bradley,
Angela, and Shane, their grandsons Logan 3 and Connor 6 (5 in photo), and
their grandson Teygan Gregory born June 3rd 2008

Dave Henderson and Kris Olsen at Dave's hydraulics shop in Spokane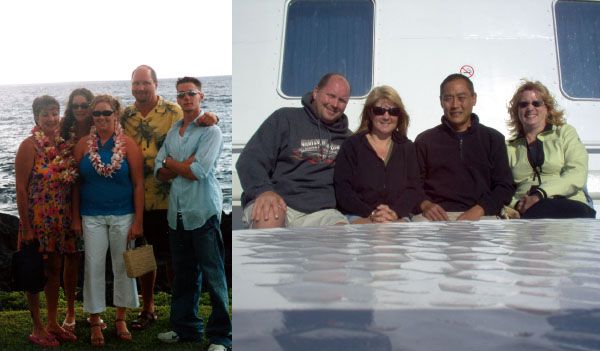 Jeff and Kelly (Waddell) Molenda with their kids Katie, Jeremy & Madeleine during a trip
to Maui in August 2004. At time of trip Katie was 22, Jeremy 19 and Maddie 14.
Next photo is on a July 2007 trip to Port Hardy, Canada for some fishing. Left to right,
Jeff and Kelly along with Brian and Erin (McDowell) Nishikawa, chillin on the ferry ride
to Vancouver Island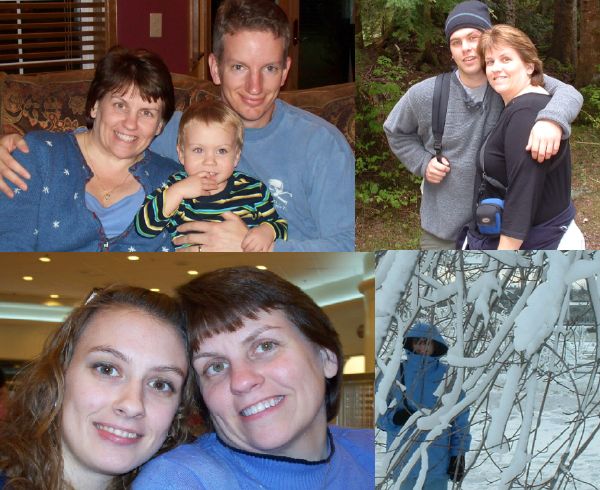 Brenda Crane (Pulling), husband Larry & grandson Lelend, Son & Daughter, Joey & Sarah,
and my favorite place, Niagara Falls in the dead of winter, beautiful!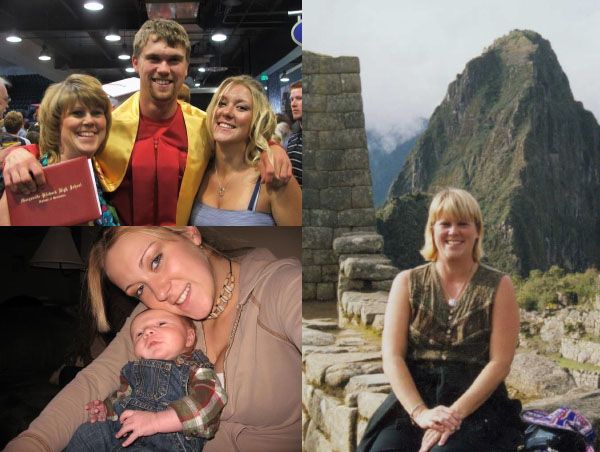 Jodi Jorgensen (Noto) with son Jonathan and daughter Anna at Jonathan's graduation,
Anna with grandson Colton, and Jodi at Machu Picchu, Peru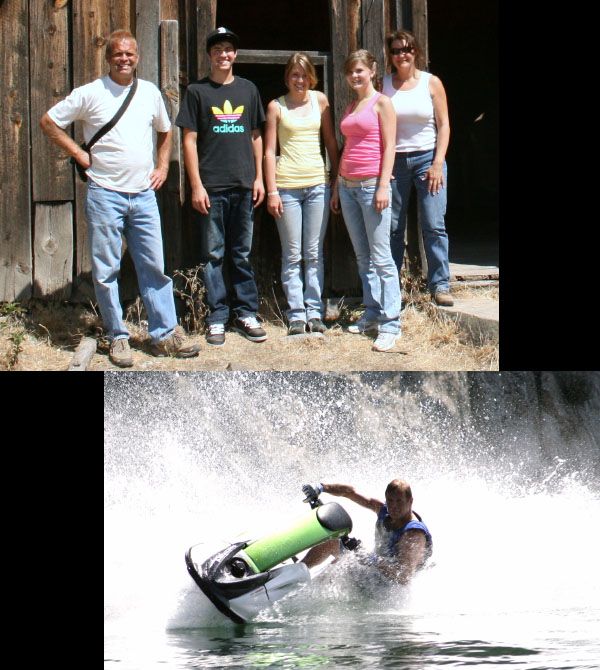 Martin Bayne with his wife Julie, their son Chris (17) and daughters Makenna (12) and
Hanna (14), and last year at Steamboat Rock...the best Jet Skiing on the planet!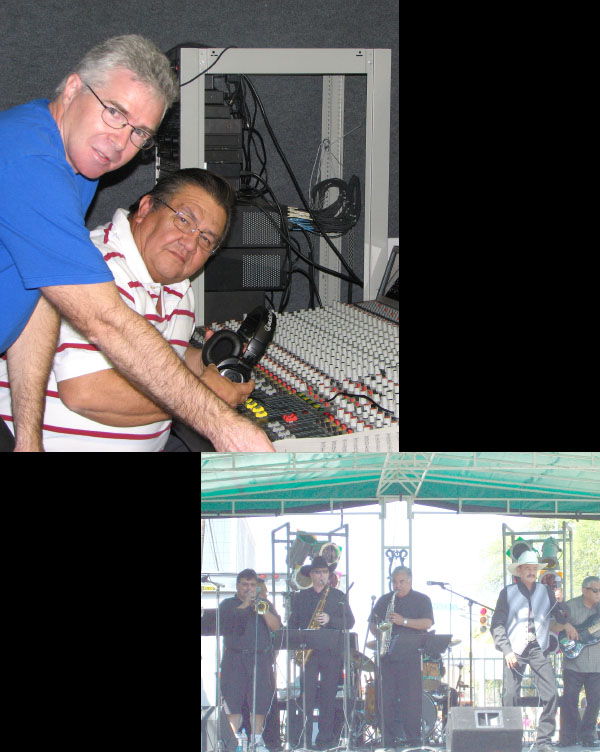 The first photo shows Chip Wiegand and his colleague Ray at the console
working on their latest CD in the recording studio they are building in Tucson, AZ.
In the second photo Chip is playing tenor sax in the band Latin Society at the
Tejano Music Awards Festival in San Antonio. Latin Society played
the festival three years in a row before breaking up in 2009.
Chip is now playing in the Latin Sound All Star Band, a Tex-Mex big band
with 15 members. They currently have a DVD for sale in Tucson that may become
available online sometime soon.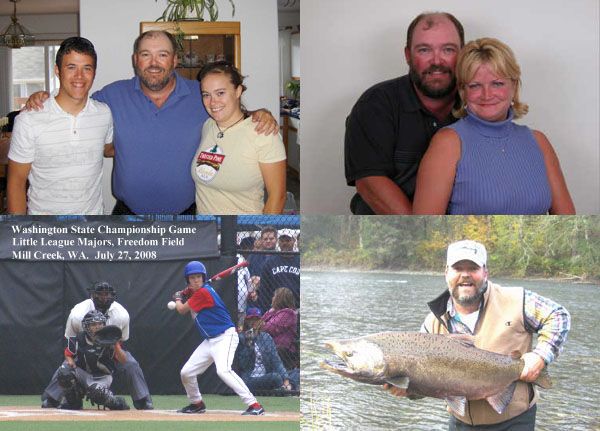 Kris Olsen with son Kris Jr. and daughter Annie, with wife Tricia, umpiring the Little League
State Championship Game in 2008, and fishing on the Wynoochee River in November 2007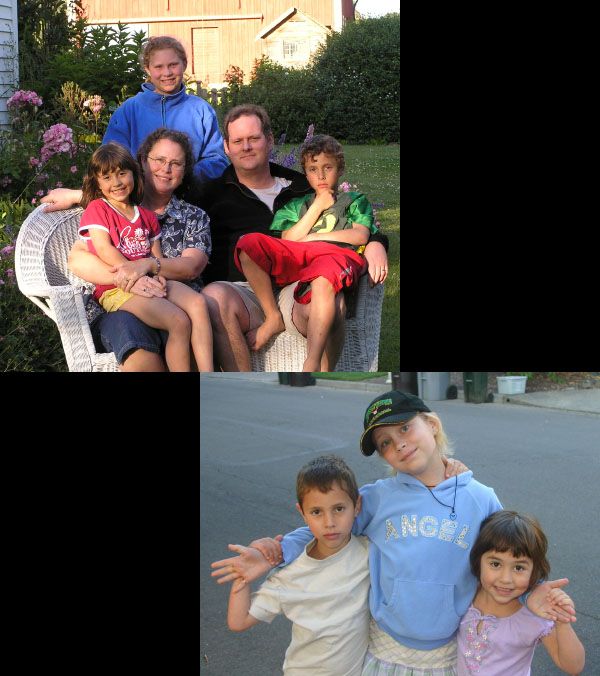 Nancy Gilmour (Hays) with her husband Mogenns, their two daughters Mary (8) and
Anna (12), and son Julian (10), and Julian, Anna, and Mary a few years ago

Renae Jendersee (Demuth) with her husband, daughter Jessica (15), and son Andrew (29)
with his wife and their two sons Elijah (3) and Alex (3 months)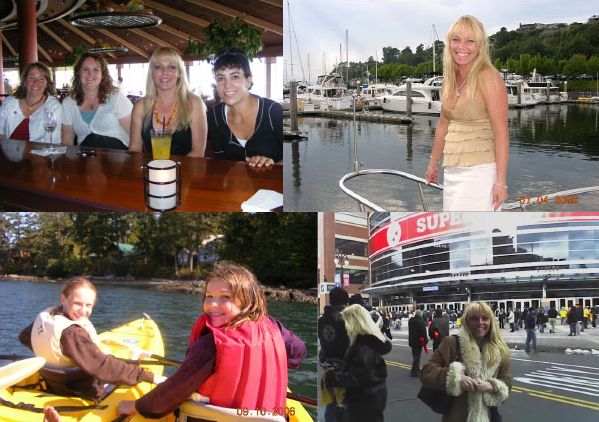 Deanna Duncan with some girlfriends hanging out at Palisades, at Elliott Bay Marina,
her two girls Sarah and Katie, and in Detroit Feb '06 for Super Bowl XL

Laurie Roseth Darrow (Henshaw) with her family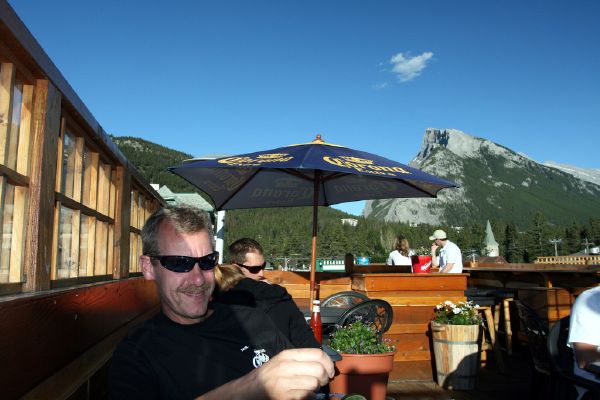 Tim Lively in Banff National Park, Alberta while on a motorcycle trip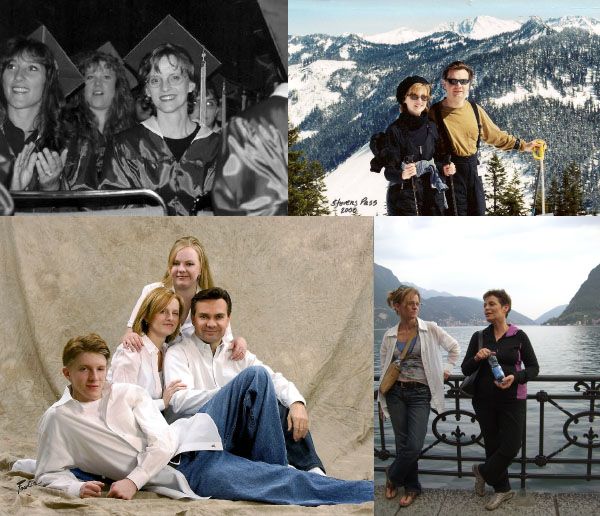 Tara Ashton (formerly Joleen Samarin) graduating from dental hygiene college in 1997;
Andrew and Tara on the Tye Mill ski run at Stevens Pass in 2000;
Ashton family photo in 2007: Brad, Tara, Taylor, & Andrew;
Tara and friend Letizia in Lugano, Switzerland in 2008

Paul and Alyson Powers (Fuller) at Sturgis in 2008, their grandson Coby holding his first
baseball caught by Grandpa, Paul and Coby at the game, Coby with uncle Paul Jr. and
aunt Elizabeth, Coby, and Paul and Alyson's son Tony with his wife Jenna (Coby's parents)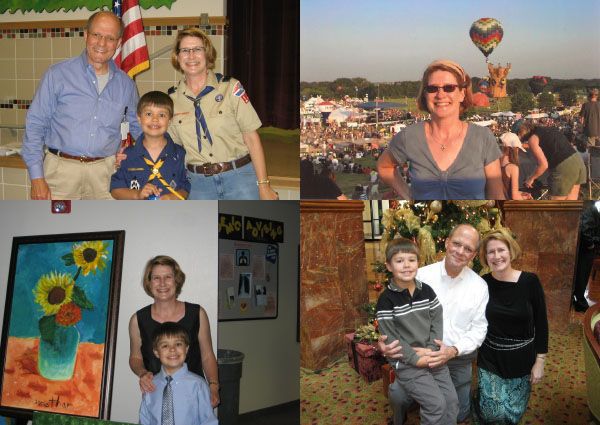 Carolyn Lis (Kresek) with her husband Ron and their 7-year-old son Jonathan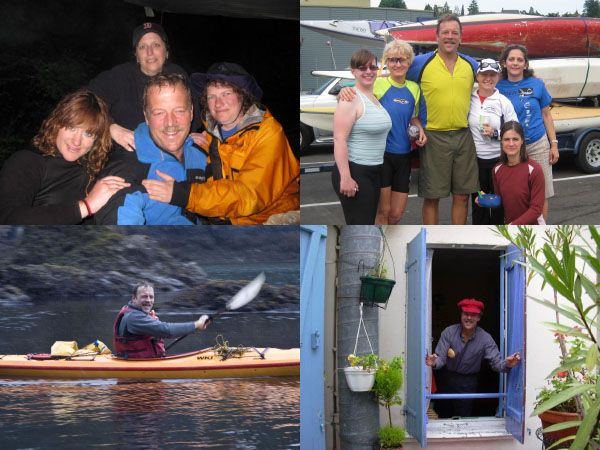 Saul Kinderis with the campfire group, with the safety crew, paddling in the San Juans, and
clowning around in Paris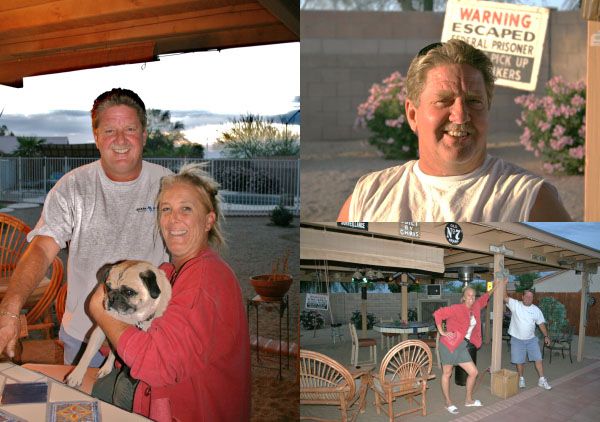 Chris Ward with his wife Kani and one of their dogs Rudy, Chris (with full disclosure
in the background...he he), and Chris and Kani, all from their Arizona backyard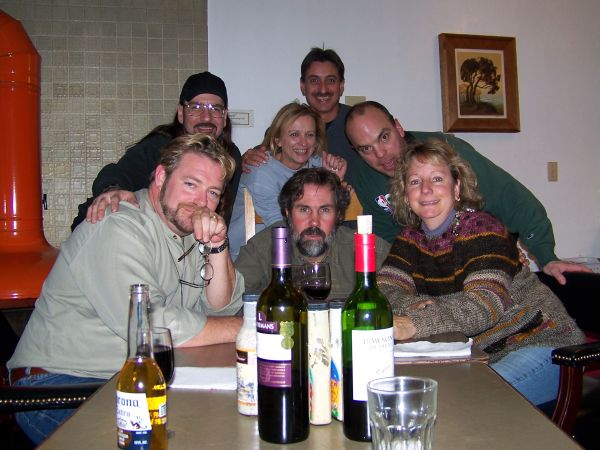 In the back, Roy Pugsley, Beth and Sal Albanese, and Dan Woolett
In the front, Mike Halsey, Jeff Aspnes, and Jeff's wife Jacquie Bresadola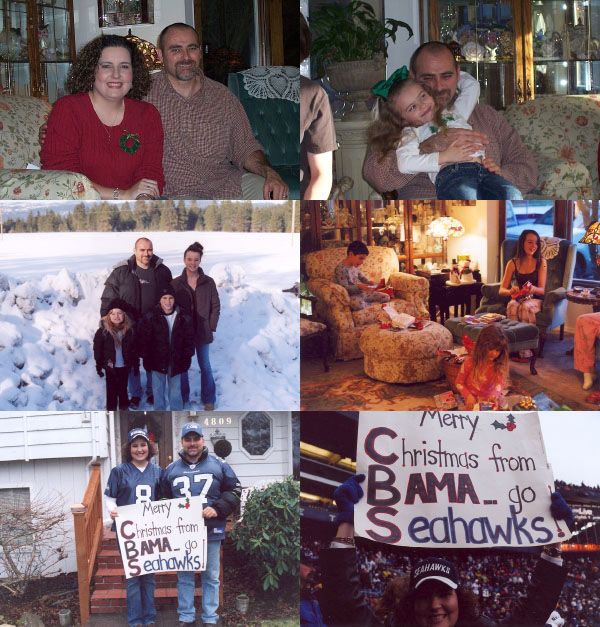 Daniel Stamaris with his wife Heather and children Amber (13), Aaron (8), and Abigail (6)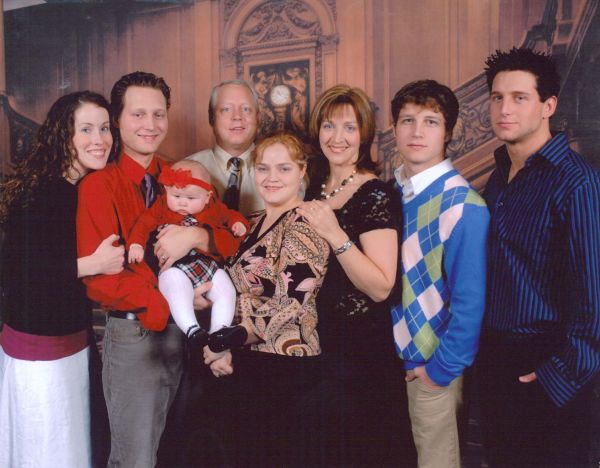 JoAnne Van Leuven (Lee) with her family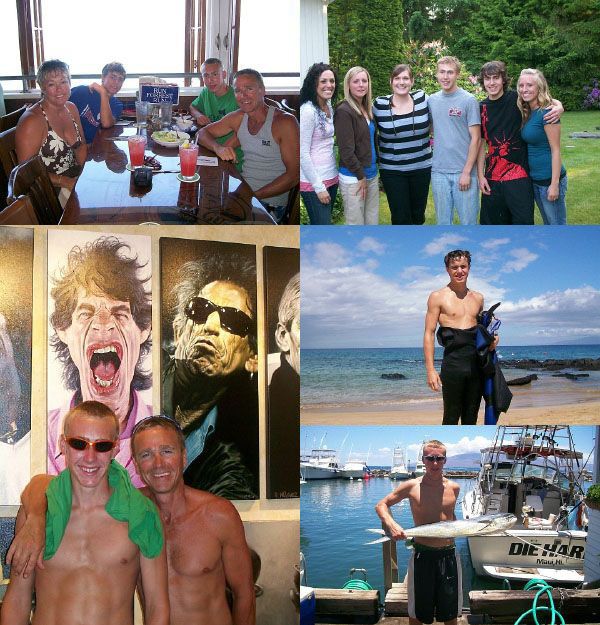 Jon Stevenson with his wife Barb (Smith — LHS '79) and their sons Nate (18) and Jordan (20)
vacationing in Hawaii in '07, Jordan and Jon in front of the Mick and Keith images,
Jordan and Nate with cousins celebrating Nate's HS graduation, Nate on the beach,
and Jordan with the fish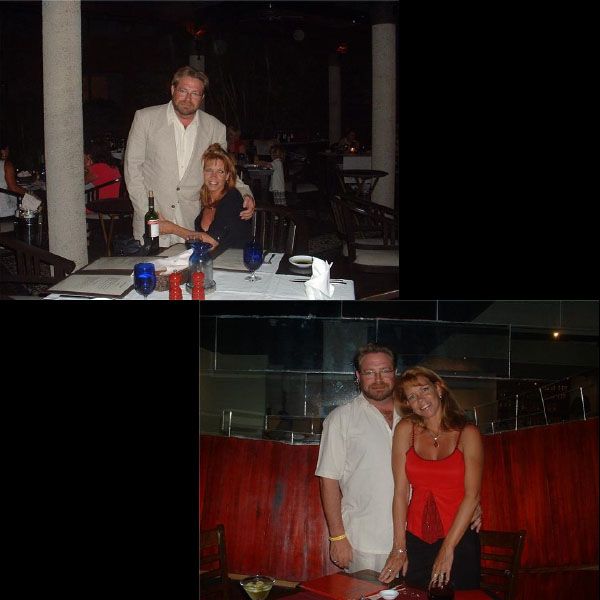 Mike and Trish Halsey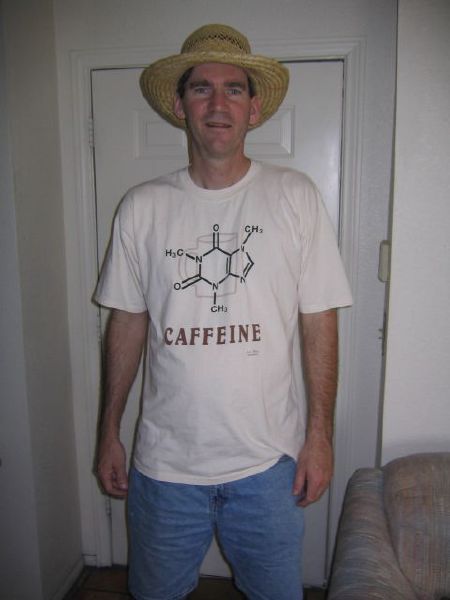 Mark Bowron at his home in Nevada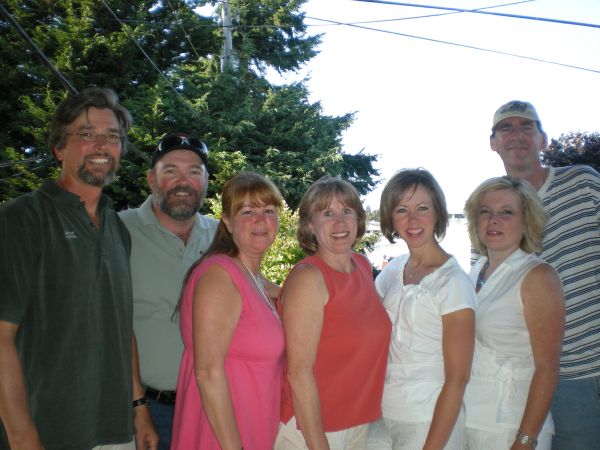 2008 reunion committee:
Brent Huffer, Kris Olsen, Kelly Molenda (Waddell), Erin Nishikawa (McDowell),
Terry Huffer (Franklin), Renee Armintrout (Anderson), and Mark Bowron
(not present for the photo: Brigitte Kelley (Barrett), Will Cole, Deanna Duncan)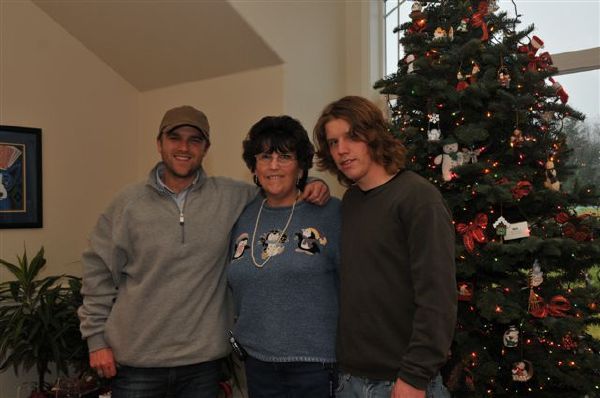 Brigitte Kelley (Barrett) with sons Sam and Ben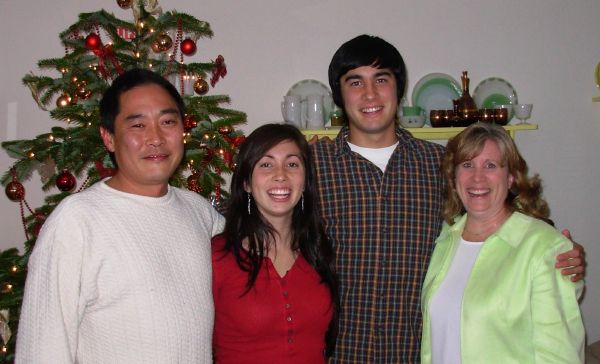 Erin Nishikawa (McDowell) with her husband Brian and daughter Brianna and son Jason